News Details
CA Trip - Coastal Highway
In direct defiance of the angry comment by long time Preserve reader jerry, we continue with our California trip today, including pictures that have nothing at all to do with toys and or games. Egad! Since the central organizing theme of the trip was a voyage up the famed Coastal Highway (Route 1) which, for our purposes, runs from LA to San Francisco, I wanted to at least give a glimpse of those sights. After a certain point (Cambria) the highway becomes entirely cut off from reality, and you're really committed. There is no gas, there is no cell coverage, and there are no exits other than 'scenic vista points' and beach pull-offs for about 50 miles. We certainly put the rented Prius though it's paces, but even with the 20 miles of hair pin turns and steep ascents, it got astonishing gas mileage - go figure. Here then is a shot that was not uncommon to see as you rounded a corner, time and again, on this great road.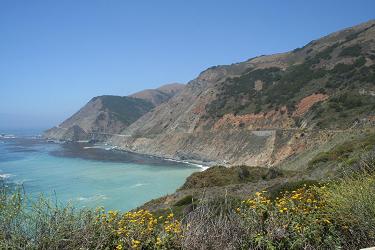 Yes waaay down in the distance in that picture is a super awesome bridge which is the continuation of the road, Route 1, that isn't quite visible in the foreground. For all the completists out there, here's one more road shot, and we'll call it a day.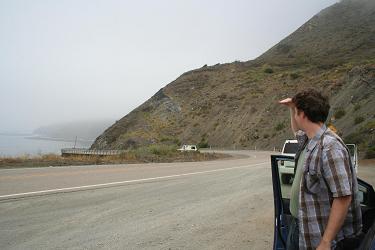 Oh, and to keep Preserve reader jerry happy, here's a little graffiti that we found on the pedestrian walk around the harbor in Monterey.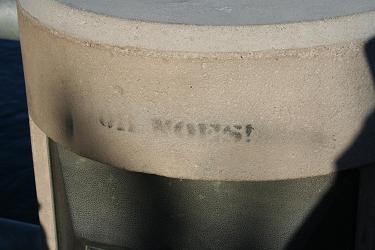 Posted by charlie on August 1st 2008, 06:49 PM
Leave Comment

Share
---
No comments have been posted.
---