News Details
Toy Haul - hat trick
It was honestly not my intention to pull the hat trick today - I swear! Events conspired against me, or some may know me well enough to say
for
me such that I ended up at the three major toy retailers in town in the midst of what is a pretty heavy release season. The likelihood of finding cool stuff was greatly enhanced by the recent out of town vacation time, which meant I'd not cased the local *Marts in at least a month, which is astonishing! Sadly for the ol' cash flow, they did not disappoint, and some holes in the new fangled collection were well and truly plugged.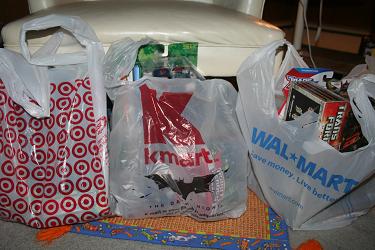 KMart was a particular success story, having both the new Hasbro 12-inch Cobra Trooper for less than Target (rang up for $12 somehow?!), as well as the last wave of Movie Robot Heroes from the Transformers line. I had been about to get these from hasbrotoyshop.com in a fit of end-of-line desperation, when there they were at the usually horribly understocked BigK! To make matters considerably more awesome, they weren't entered into the computer, and as the flustered cashier tried to figure out what to do with the equally flustered manager, this guy behind me in line kept saying
"They're $1.99, they're just $1.99!"
and after a few moments that's exactly what they rung me up for. He flashed me a big smile and said
"I better be on your Christmas card list"
. Sadly I have no idea who this dude was, but here is a virtual shout out to helping reduce the monetary burden here at the Preserve. KMart is going out of business anyway, and I'm clearly a person of loose moral conduct. I was also taught a valuable life lesson today about helping your fellow man, and hope that I have the chance to do the same some day in an equally depressing and poorly staffed retail establishment!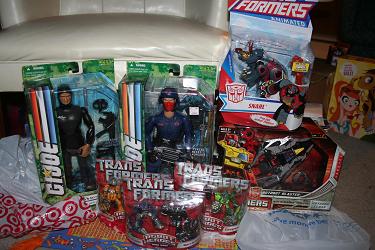 Posted by charlie on August 12th 2008, 12:35 AM
Leave Comment

Share
---
No comments have been posted.
---