News Details
Indiana Jones Titanium - Last Crusade Biplane
We continue our coverage of the limited Indiana Jones Titanium line with the Biplane from the Last Crusade! Dr. Jones senior accidentally saws the tail off of this plane in his attempts to shoot down the enemy plane, but at least he gave it that old college try! He redeemed himself later, of course, with his astonishing seagull umbrella maneuver which took out the enemy German fighter! Click the link for more information on this Titanium Series biplane!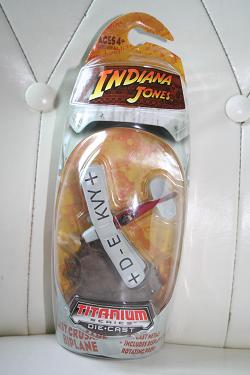 Posted by charlie on September 14th 2008, 11:36 PM
Leave Comment

Share
---
No comments have been posted.
---