News Details
G.I Joe Modern Era - TRU 3-Pack Air Command
Not content to rest on their Exclusive laurels, Hasbro brought another three stylishly designed 3-packs to Toys R Us several months ago. For a while they were in short supply, and I was thrilled to score them from the tru.com website, but now reports are coming in that they are more widely available, much like the pattern seen with the first wave of 3-packs. Well, today you can check out some glamor shots of the G.I. Joe Air Command pack, complete with Captain Ace, Wild Bill and Skyduster!
The design of these sets really has grown on me, and of course anyone with any sort of love for outrageous packaging design has to have immediately been smitten by the bottoms to these sets. Each one bears a giant character close-up, complete with exclamation! Well, seeing is believing, so check it out, then go get some of these excellent sets while the getting is good!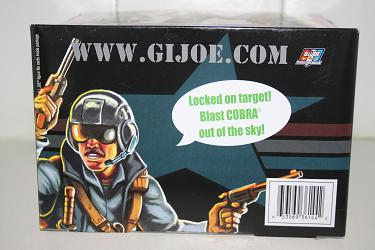 Posted by charlie on December 23rd 2008, 05:53 PM
Leave Comment

Share
---
No comments have been posted.
---