News Details
Indiana Jones - Mola Ram
For months we looked with longing at the awesome Mola Ram figure, through the evil and tinted lenses of eBay, and it's delightful to finally have an example of this well painted and accessorized figure here at the Preserve! This is first hand proof of the claim that Hasbro got their act together here at the last minute - the paint is solid, the detail is amazing, and the extras are fantastic. Click the image for the detailed page, then send Hasbro a letter that you wish they would continue this line!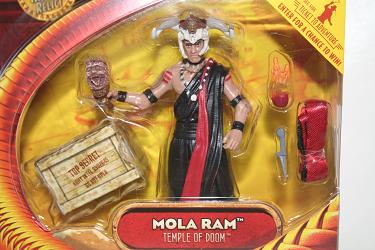 Posted by charlie on January 6th 2009, 12:09 AM
Leave Comment

Share
---
No comments have been posted.
---