News Details
Indiana Jones figures - Willie Scott
Willie Scott wasn't really the toughest or most self-reliant companion that Indy ever had, but she does know how to work a night club in a Parisian dress. Check out the wonderfully well painted and detailed Willie Scott figure from the 4th and final wave of Hasbro's Indiana Jones action figure line.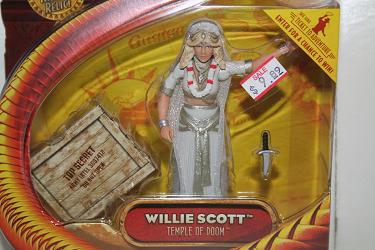 Proudly sporting the awesome jacked price from the KMart where DoctorKent secured the Temple of Doom figures for the Preserve, she is a bargain at any price! Well, just about. Go ahead - stick her with the fork, he'll get another!
Posted by charlie on January 11th 2009, 05:15 PM
Leave Comment

Share
---
No comments have been posted.
---