News Details
Indiana Jones - Indy and Dr. Henry Jones Adventure Heroes
Let's put a tribute to all the dads out there with another great version of the Dr. Henry Jones figure from the Last Crusade movie. This time, he is in the form of an Adventure Hero, and comes packaged with his son Indy, his grail diary and the true Grail itself - what a great figure! Click the image of the great package art below for some additional angles and text.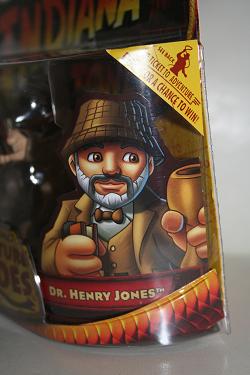 Posted by charlie on January 13th 2009, 12:01 PM
Leave Comment

Share
---
No comments have been posted.
---