News Details
Masters of the Universe Classics - Skeletor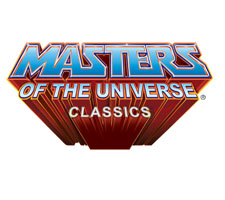 Get ready He-Man fans - at high noon today, January 15th, the latest figure in the Masters of the Universe Classics line will be released! Head on over to
mattycollector.com
and order up your fantastic new, 4 Horsemen created, Skeletor!
Word is that Mattel is pulling the figures from their site 1 month after release. This is sort of a surprising move, and maybe already not a good sign for the life of the new line, but it means that you should order as soon as possible. For those who were waiting for Skeletor to come out to save on shipping by ordering all three figures at once - looks like the plan backfired since He-Man and Beast Man are suddenly unavailable!
There will no doubt be some 'discussion' about this new policy, and there is a whole mattycollector.com panel at the upcoming New York Comic Con, so we'll have more information for you then!
Posted by charlie on January 15th 2009, 08:09 AM
Leave Comment

Share
---
No comments have been posted.
---