News Details
Toy Fair - Mattel Tour: Ghostbusters
We're hard at work building out the set of galleries that highlight our tour through the vast Mattel showroom, but mid-way through wanted to make sure to stop and highlight their great, impending Ghostbusters line!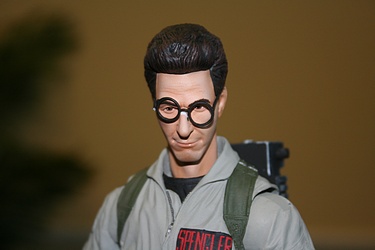 We continue to be very excited about their plans for this brand, and what they have shown so far is looking to be on the right track and made with a lot of passion for the franchise. While they didn't have any new pieces to show at Toy Fair that we didn't see at New York Comic Con the week before, we were able to get up closer and get some better shots - hopefully more news about this exciting line will be out soon!
Posted by charlie on March 1st 2009, 04:33 PM
Leave Comment

Share
---
No comments have been posted.
---