News Details
Toy Fair - McFarlane Toys
We almost skipped the McFarlane booth this year, as it seems to be leaning so strongly to sports and Halo figures that it's a stretch to snag our interest. Don't get me wrong - I do have a fondness for some of the real athletic all stars of the last twenty years, but delving into the wide, wide, never-ending world of sports collectibles is something I'm not quite willing to do just yet! However, they do have some cool Guitar Hero figures, including a Slash that is worth the visit by itself. Also great fun is their How the Grinch Stole Christmas line, with perfect sculpts and colors. Click the image of one such set below to see their full gallery!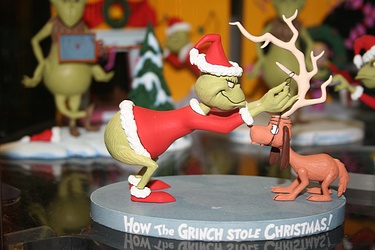 Posted by charlie on March 18th 2009, 06:15 PM
Leave Comment

Share
---
No comments have been posted.
---