Journal Archives from February 2014
Harold Ramis and Lego Ghostbusters
We lost one of my personal greats this week - Harold Ramis, aka Egon around these parts - passed on at the age of 69. As sad as that sort of thing is, we all got it coming, and he brought such cleverness to the screen and such joy to millions of people over the years, that you have to just marvel at a life well lived. Off he goes, to that big Twinkie!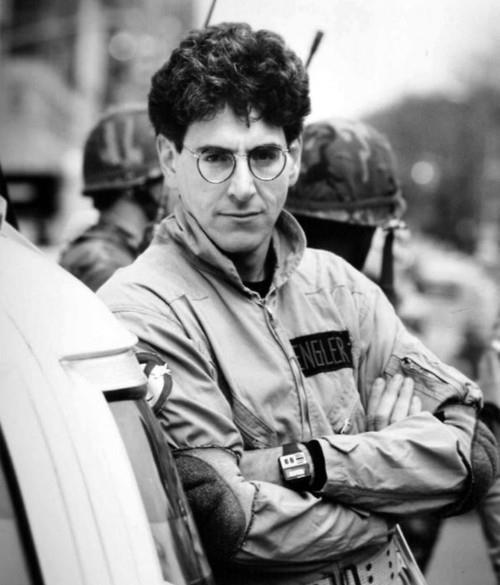 Seems as good a time as any to post my short video of the upcoming Ghostbusters set that Lego will release this summer.
Posted by charlie on February 26th 2014, 09:23 PM
Leave Comment

Share
---
Lego Movie Sets - Toy Fair 2014
The Lego Movie is receiving almost universal praise, and it is no surprise that Lego has pulled out the stops with some really great sets in support of their new media empire! Check out this video of what you can find now, and later, on store shelves in support of your favorite scenes from the film. I'm a particular fan of the modern day vintage Lego Space set!
Posted by charlie on February 24th 2014, 09:49 AM
Leave Comment

Share
---
Hasbro Kre-O G.I. Joe and Dungeons & Dragons
Hasbro has kicked their Kre-O line up a few more gears this year, with licensed properties that I know we will all enjoy! Have a look at this video for a quick rundown of what is in store!
Posted by charlie on February 23rd 2014, 12:25 PM
Comments(2)
Leave Comment

Share
---
Toy Fair 2014 - Video Madness
We were pretty video-heavy at the show this year, so our content is slowly showing up on our
YouTube channel
. Subscribe to see the updates as they are published!
In the meantime, here's a little something awesome called Mad Hedz!
Posted by charlie on February 20th 2014, 08:14 PM
Leave Comment

Share
---
Toy Fair 2014
Can you believe it, 99? It's almost that time again! In a few short days, I'll be headed to NYC once more to chat with Hasbro, Mattel, Lego and hopefully a bunch of neato smaller companies, and will post photos and videos here for our education and entertainment!
So - hold onto your hats and wallets, here comes Toy Fair!
Posted by charlie on February 12th 2014, 09:08 PM
Comments(2)
Leave Comment

Share
---