Journal Archives from March 2013
Toy Fair 2013 - Presidential Monsters
Occupying a small yet perfectly positioned corner in action figure alley was the Presidential Monsters booth. These figures, riffing on the past (and want-to-be) leaders of our country were some of the best things I saw at the whole show. I think that it is 100% certain that I will pick up a Yeti Roosevelt just as soon as I am able - I laugh everytime I think about that little guy, and the figure is beautifully done on top of it all!
Be sure to check out the video where I get the creator of the line to give us a quick tour, then
visit the gallery
for a few still images of these great creations!
Posted by charlie on March 30th 2013, 12:52 PM
Leave Comment

Share
---
eBay Watch - Space Themed Target Set by Revel
Check out this little gem - a shooting gallery with an inexplicable yet delightfully 'of the time' and amazing space theme. I tell you what - this is a good looking piece, and someone will be lucky to add it to their vintage arcade themed collection!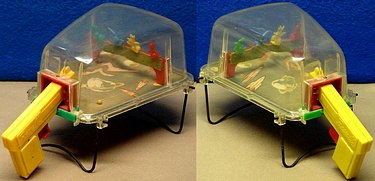 Posted by charlie on March 25th 2013, 08:24 PM
Leave Comment

Share
---
Transformers - Beast Hunters and Fall of Cybertron Checklists
As a helpful guide to those who are working on the collections, I'm carrying forward my proud tradition of Transformers Checklists here at the Preserve and am putting together lists for the two main Transformers lines that Hasbro currently has on shelves. Keep an eye on our
Beast Hunters
and
Fall of Cybertron
toy checklists for updates as these lines grow and mature.
I am really impressed by the variety and quality of product that Hasbro has on shelves now, and it's even mostly possible to find - what a shock! Given that they talked up at Toy Fair the massive 30th anniversary celebration that is coming soon to a toy aisle near you, and these could be seen as somewhat 'bridge' lines, they are pouring a lot of really great effort into them. When an anniversary is on the horizon, this sort of in-between product really suffers, so if we are seeing this sort of quality already, let's hope the anniversary will really be something!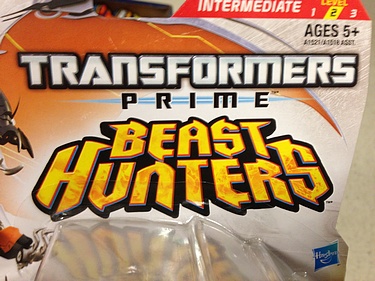 Posted by charlie on March 24th 2013, 09:12 PM
Leave Comment

Share
---
Toy Fair 2013 - Codee by Techno Source
Building sets are all the rage this year, but a different and innovative product was on display from Techno Source - called Codee! Using an series of coded steps, you create robots and animals from a deceptively simple length of jointed plastic. It's colorful, fun, and mindbending - a great product that is going strong in it's second year! Check out
our gallery
of their booth, and the demo video below!
Posted by charlie on March 20th 2013, 08:41 PM
Leave Comment

Share
---
Toy Fair 2013 - Interview with Mary Rafferty of Saban Brands
Last month at Toy Fair, I had the opportunity to speak with Mary Rafferty, VP of Licensing for Toys and Hard Lines at Saban Brands. We had a great discussion about Power Rangers, Digimon, the partnership between Saban and Bandai, and the newly revived Popples line! I've transcribed the key parts of our conversation, which you can
read here
, and will be posting follow up materials related to those brands in the coming days.

Posted by charlie on March 17th 2013, 09:17 PM
Leave Comment

Share
---
Toy Fair 2013 - Brick Warriors
I was fortunate not to miss these two young entrepreneurs who are doing a bang-up job making accessory packs for Lego Minifigures, as well as a creative tabletop game that makes use of their decked out figures as a key part of the game play.
Check out
Brick Warriors, and their companion game, Chains to Champions, and then go get some of their great products at
brickwarriors.com
!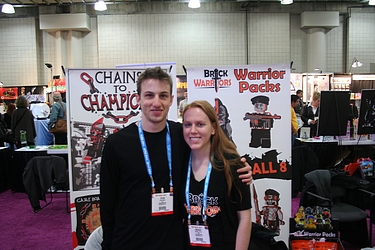 Posted by charlie on March 11th 2013, 10:04 PM
Leave Comment

Share
---
Toy Fair 2013 - Tomy Tomica Hypercity
Right before the buzzer sounded, we managed to race over to Tomy's massive booth and get a really great tour of their two big action figure lines for 2013. Here is Tomica Hypercity, which is largely a transforming train line. What? Yeah! Check out the
photo gallery
and the video to learn more!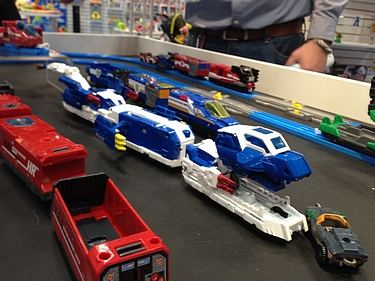 Posted by charlie on March 10th 2013, 08:53 PM
Leave Comment

Share
---
Toy Fair 2013 - Playmobil
In the mood for a long, detailed tour through the 2013 New York Toy Fair Playmobil gallery? Of course you are, their stuff is always delightful! They really outdid themselves this year as well with the old West 'Fort' style of their booth - and they have the product line to match. Watch the video for the tour, and check out our
gallery of stills
for more details on your favorite sets.
Posted by charlie on March 7th 2013, 08:41 PM
Leave Comment

Share
---
Toy Fair 2013 - Bandai Galleries Complete
We've finally made it most of the way through day 2 out of 4 of New York Toy Fair for 2013...better late than never! The great Bandai galleries are now posted, and for my money the
Pac-Man and the Ghostly Adventures
line is the one to watch for 2013. Of course, I definitely need to track down the Power Rangers collectible card for Bulk...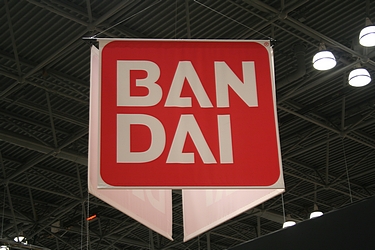 Posted by charlie on March 6th 2013, 05:25 AM
Leave Comment

Share
---
Toy Fair 2013 - LaQ
What is Preserve favorite building toy company LaQ up to for 2013? I'm glad you asked! They are meeting with the success that they so richly deserve, and which we wished for them after our first visit to their Toy Fair booth many years ago now. Their product line is growing, their packaging is getting a fresh new look, and they have added brown and yellow pieces after much fan demand, allowing for even greater building versatility - how about the great yellow racecar they had on display this year! Check out the video below for a first-hand account of their growth and plans!
Be sure to check out our
photo gallery
from their booth for some stills of their great products.
Posted by charlie on March 4th 2013, 09:23 PM
Leave Comment

Share
---