| | |
| --- | --- |
| | Welcome to the New York Comic Con, 2009! |
Tonner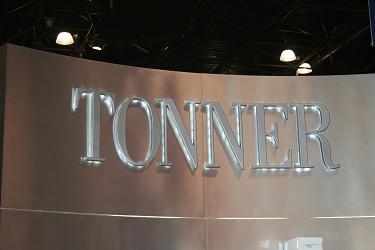 Tonner has been very busy since we saw them last, with numerous additions to all of their major lines, including Harry Potter, the Preserve favorite DC Stars, and a number of fantastic figures that we couldn't see yet! They are nearly done with their approvals to display the brand new Doctor Who and Torchwood figures, so hoefully we'll be able to get some first looks of those a week from now at Toy Fair!
Product Images: (2/6/2009)
Booth shot
New Twilight Figures
DC Stars
Aquaman
Black Canary
Batman
Batman tag
Green Lantern - Hal Jordan
Harry Potter
Cho Chang at Hogwarts
Lara Croft NYCC Exclusive - Forging Excalibur - $174.99
Dumbledor
Belatrix - Prototype
Lara Croft - Full Throttle
Dick Tracy
Get Smart - Maxwell Smart
Get Smart shoe phone
Cat Woman - Prototype
Joker and Harley - our traditional shot
Hawkgirl - Prototype
Hawhgirl - removable mask and amazing wings.
---