| | |
| --- | --- |
| | Welcome to Toy Fair, 2008! |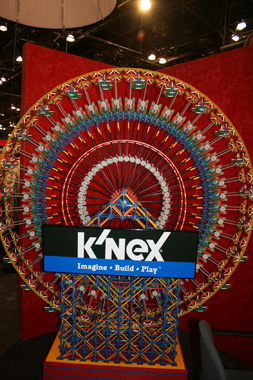 We had a great time at the K'Nex booth. Another location where we dropped in without an appointment, they were very nice and made room for us in their busy schedule. The rep spent a long time with us showing the various products to join their lines in 2008 and answering all of our questions. Of particular interest is that Brio has joined their holdings, and they are planning to revitalize the line to bring it back to its former glory! As evidence that they are up to the task, they have also already brought Lincoln Logs back from a fading toy of the past to a vibrant going concern. They clearly know their market and are doing a great job making creative and fun building toys for kids young and old! Check out their site knex.com for more about all their products.
Product Images (2/18/2008):
Brio!
Lincoln Logs.
Lincoln Logs.
---