| | |
| --- | --- |
| | Welcome to Toy Fair, 2008! |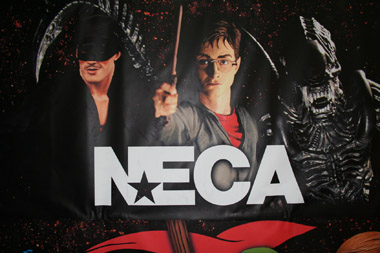 The NECA lines are really looking good. What with the Princess Bride figures on the way, continued great work with the number of movie licences that they have, and even a Conan and Machete figure coming soon, they are continuing to deliver the sorts of products that fans can't wait to buy!
Product Images (2/17/2008):
The Dread Pirate Roberts - first figure in the Princess Bride line.
Danny Trejo is...MACHETE!
Harry Potter assortment.
Harry Potter figures.
---