| | |
| --- | --- |
| | Welcome to Toy Fair, 2008! |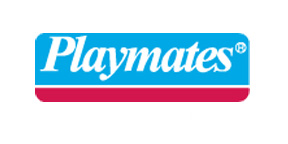 Playmates has more great Teenage Mutant Ninja Turtles planned for us in the coming months. While most of the product that they had on display in their booth is already on the shelves, they do have further plans with this series. What is really exciting news is that they have secured the Star Trek license again, and will be producing figures to coincide with the upcoming movie. We even were able to get a few hints that there would be a classic line of figures coming out as well!
Product Images (2/19/2008):
The Land Before Time.
Teenage Mutant Ninja Turtles
Eon Kid
Demo of the Eon Kid firing arm gauntlet.
Struts horses.
Strawberry Shortcake.
Disney Princess line.
Disney Fairies.
Draw & Dream
MyLife.
---