Welcome to Toy Fair, 2009!
Casdon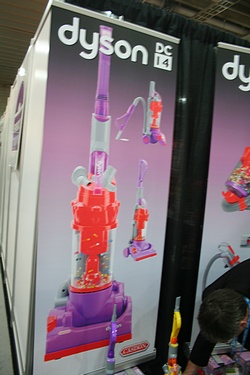 Casdon Toys (hailing from the UK) brought a variety of their Roleplay line with them to the show, featuring scale models of appliances like the popular and expensive Dyson vacuum, as well as kitchen gear and shop vacs. I was especially pleased when they pointed out to me that the shop vac, and most of their other items in the line, are named after royalty. See below for the most regal shop tool ever - the Henry!
Product Images:
Mini Dyson vacuums!
With sucking action!
The Henry shop vac!
---