Welcome to Toy Fair, 2009!
Diamond Select, Part 1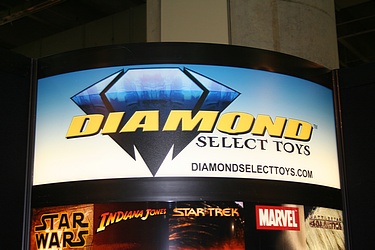 Diamond Select always has a tremendous amount of awesome stuff in their booth, most of which is aggregated from the top tier and small batch producers in the toy industry. They also always have some excellent shop exclusives, and between the two we were totally smitten with the new DeLorean, the Flux Capacitor, the return of Mego, and the super pricy and beautiful Star Trek Captain's Chair!
Product Images:
---