Welcome to Toy Fair, 2009!
G.I. Joe Movie Toys, Part 2 of 2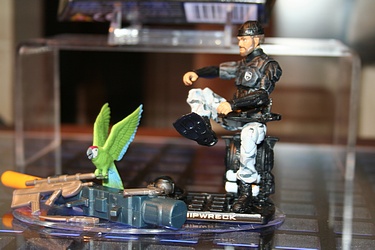 2009 is going to be overrun with toys in support of the new live action G.I. Joe movie. We can expect to see a huge number of 3 3/4" figures, vehicles, and the massive Pit playset, some of which are pictured below!
Product Images: (2/14/2009)
Hawk vs. Cobra Viper - Combat Heroes
Abel 'Breaker' Shaz
Shipwreck
Ripcord
Heavy Duty
Cobra Viper Commando
Duke
Neo-Viper
Snake Eyes
Storm Shadow
Snake Eyes with Timber
Baroness
Scarlett
Skate Boards
Zartan Close-up
---