Welcome to Toy Fair, 2013!
Moose Toys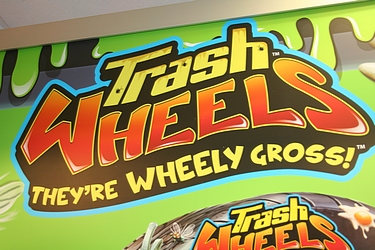 I hadn't followed the Trash Pack line very much until this show, but now I am a huge fan. Their sets are a perfect throwback to the '80s, with small scale, inventive playsets packed with play features and no gimmicks like lights and sounds that get boring and break. Think Garbage Pail Kids meet Micro Machines, and you're on the right track.

They also have a new line of "gross" adoptable dogs, The Ugglys, that feel delightfully like Boglins!
They are clearly being run by someone who loves this business and the best of what it can be, and I look forward to following them in 2013!
Product Video:
Product Images:
---