News Details
Matchbox - 1985 Toy Catalog!
Another trip down memory lane - today we have the
1985 Matchbox dealer catalog
! This is a particularly important one for the Preserve since it features the US release of Voltron I, II and III! Yes, that's right, the Lion Force that everyone likes, along with the oft maligned Vehicle Team and the even less popular Gladiator dudes. I've always been a fan of all three, and it's fantastic to finally have the original dealer catalog where they were offered to the very stores which sold them to my dad back in the day! Click through and check out this catalog for Voltron, and much more!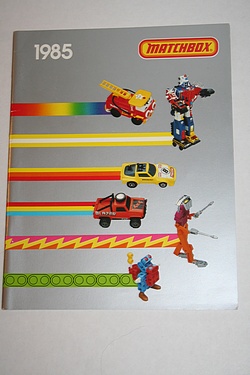 Speaking of Much More, I also want to be sure everyone sees the insane, apparent Go Bot competitors that I certainly have never heard of - Parasites! As usual, though, DoctorKent has us all beat - with
a conversation
on these very sets over at battlegrip.com back in 2011.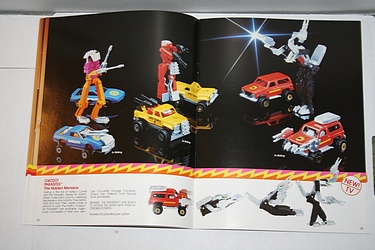 Posted by charlie on June 14th 2012, 08:01 PM
Leave Comment

Share
---
doctorkent
June 14th, 08:40 PM

I sent mine off to Microbry years ago - and then got more in a trade. PARASITES! (screamed like a black captain in a cop show). Still need like three of them.
cparry
June 15th, 08:31 AM

Fantastic - you have nearly a complete collection. Pictures!
kaars
June 17th, 11:12 AM

Hot Weals had something simalar like the parasites several years back.
cparry
June 17th, 05:36 PM

kaars - I'm suddenly drawing a blank on the line you're referring to, but I feel like it's buried in the ol' memory banks someplace. Can you or anyone else give me another hint so we can track it down? Heck, I probably even have pictures of it from Toy Fair if it's within the past several years.
kaars
June 18th, 10:54 PM

The name was Robowheels
cparry
June 19th, 05:38 AM

Fantastic - thanks for the tip!
doctorkent
June 19th, 08:55 PM

Fun fact - Matt bought at least 10% of the production run of Robowheels to make customs.
cparry
June 19th, 09:03 PM

He's doing his part - where were the rest of us?!
kaars
June 22nd, 04:25 AM

Several years back I found two of tose RoboWeals when I was on vacation in Italy at a smal lockale toyshop. That was the only place I ever saw them.
cparry
June 24th, 09:28 PM

Very cool, kaars. I remember seeing some crazy stuff in general stores of little hill towns when I traveled Italy years ago - I was being zen and not gathering anything material at the time, but years later I sometimes wish I'd at least FedEx'd a few boxes home!
kaars
June 25th, 12:29 PM

I shoul'd still have those two laying around somewhere. Interested in photo's?
cparry
June 25th, 09:22 PM

Hey kaars - I'm always up for some photos! If you have a few minutes to spare, that would be great - thanks!
---