News Details
Toy Fair 2008 - KNex
Toy Fair 2008 coverage is nearly complete, today featuring the following excellent new galleries: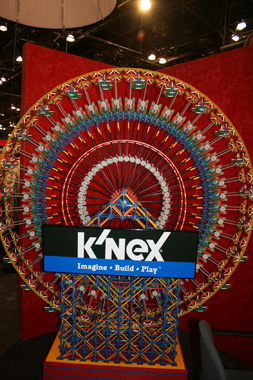 Their method for bringing these old lines back into the contemporary space is to retain the best parts of the vintage design and construction, while at the same time adding sets to the line which feature updated designs and materials, but in the same spirit as the original. With Lincoln Logs, while they still have wood made building sets, other sets in the line feature plastic roofs on the houses, and even some awesome small figures.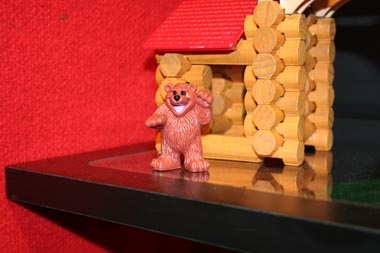 Our guide to their products described it as being so easy and straight forward - it's great to meet someone who is so confident and knowledgeable about their business! Finally, for all the Final Fantasy fans out there, I know I can't be the only one who wants a Rubber Ducky-Chocobo!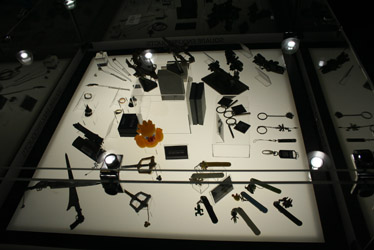 This picture came out a little more arty than I'd planned, which was a side effect of their under lit displays, but just look there in the midst of the black and white jewelry for the vibrant yellow prize.
Posted by charlie on March 3rd 2008, 01:24 AM
Leave Comment

Share
---
No comments have been posted.
---