News Details
Indiana Jones Lego - Akator Temple
Well, we finally broke down and gave in to the likely fact that any Lego system which is so massive, and so topically appealing, and so
pricey
won't likely hang around on the shelves too long. Having already seen the first two shipments sell out in days at the local Target, it was finally time to bring home the Akator Temple set, in all of it's glory!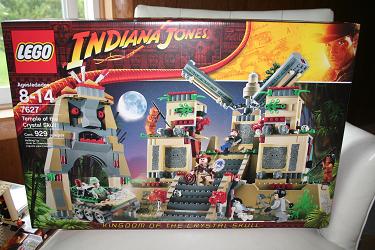 Feelings on the movie aside, you have to appreciate a great Lego set when you see one, and this certainly fits the bill. Even if the bright, colorful illustrations on the box don't make it clear enough, what really seals the deal is having seen it in person at
Toy Fair
several months ago, in the
Lego booth
. It was a very impressive piece, and both The Uncle and I knew that it was well worth it at that very moment.
Now, we haven't had a chance to break it open and assemble the nearly 1000 pieces (!) but additional pictures of the finished product will be forthcoming!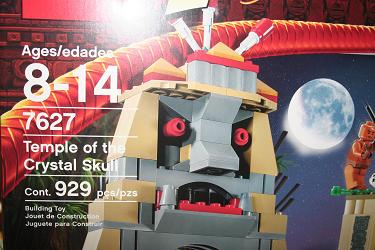 Posted by charlie on July 1st 2008, 12:50 AM
Leave Comment

Share
---
No comments have been posted.
---