Transformers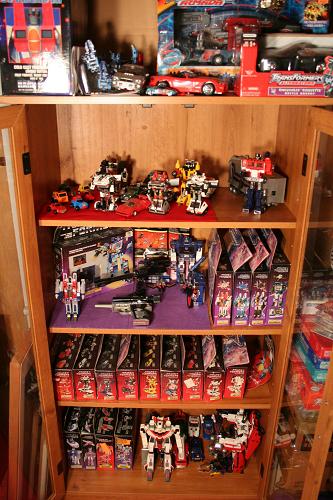 The complete 1984 US launch set of the Transformers. Nearly a complete box collection as well.
Transformers are what started it all, and still make up the central supporting pillar of the Preserve. I have every standard US released Transformer from 1984 until 1989, or about when they started to no longer transform (Action Masters...why...). I have some examples from the newer lines as well - some G2, some Beast Wars, and some of the strange new sets like Armada and Cybertron. For the most part, as with most new toys, I find it difficult to maintain interest, always returning to the comfort and quality of my favorite decade. I find, however, that as I suffered through watching many episodes of the new Cybertron cartoon, that I suddenly became more interested in the toys. Looks like the marketing still works after all these years!

The other exception to this trend are the Alternators series of vehicles that have been coming out for about two years now. These are from out of left field, and are wonderful. Licensed designs from the auto industry, very very complex transformations, resurrection of old character names which usually include design nods to their original styling, and all made with quality materials and components. This new series has been a real joy to watch and partially collect, and has in some small part shown me that new products can, in rare instances, still rock.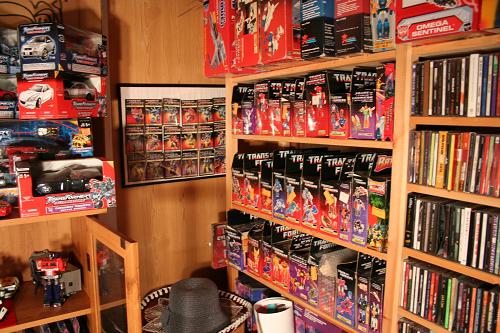 A number of my original boxes, largely from the 1984 and 1985 seasons, didn't make it to the present day. One of the most exciting things in recent memory, though, is rummaging through a storage bin and unearthing a simple black trash bag which turns out to be full of original 1985 boxes which neatly fill holes in the collection, being as they are part of the original material. There are, no doubt, more caches to be found, but third-party purchases will continue to help bring the box collection up to where it should be.
---